Postcards may conjure up memories of being on holiday and seeking out the best pictures and then the hours of writing to a long list of friends and relations to say what a great time you are having.  This was then followed by the hunt for stamps and a post box.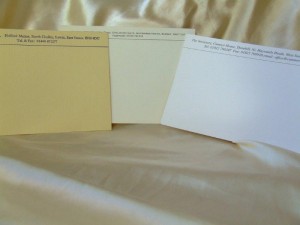 In this digital age is there still a use for postcards?
Yes! Postcards can be used as great marketing material for your business  – to advertise your business and special offers, to showcase your products, and to hand out as oversized buisness cards, or pop into goody bags.
If you are running a training course you could use them to remind  people of who you are and the key learning points, or links to related sources of information.
Postcards can also be used as event invites, or add your own design or personalise them with your own photos,  and keep in touch with friends the old fashioned way.
And people still enjoy sending postcards when they are away – a great way to keep in touch with those who aren't on email or social media.
Whatever your needs give us a call today