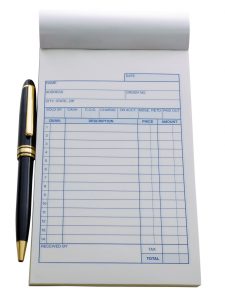 Whatever your needs we can produce the pads you require:
Checklists and forms for completing orders or following processes
NCR duplicate pads that can be numbered, perforated and have a wrap around cover or writing shield
Invoices, Receipt, Purchase orders,  Reports, orders and any forms that you need in duplicate or triplicate
Do you have a conference, meeting or show coming up?  Why not have some branded notepads made up?  Telephone pads are also a great marketing give away or a great for tool for data capture on the telephone
Desk notepads with calenders incorporated
Personalised notepads
Business memos
We can produce both wire bound and glued pads, with or without backing card and to any design you require.
Contact us today to discuss your requirements