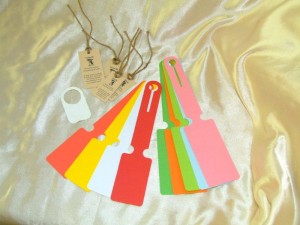 Let your imagination run free and design your own special price tags. Show that you are a member of the club with a bespoke tag for your organistion or team.
We produce luggage tags on card and plastic papers, which are used for hand written information.
Strung tags are also available with different strings/threads available.